TempMon — Use With GeoStar
As the common developer between the TempMon temperature monitoring device, and the GeoStar software, Norris Scientific is proud to announce that GeoStar provides integrated support for TempMon.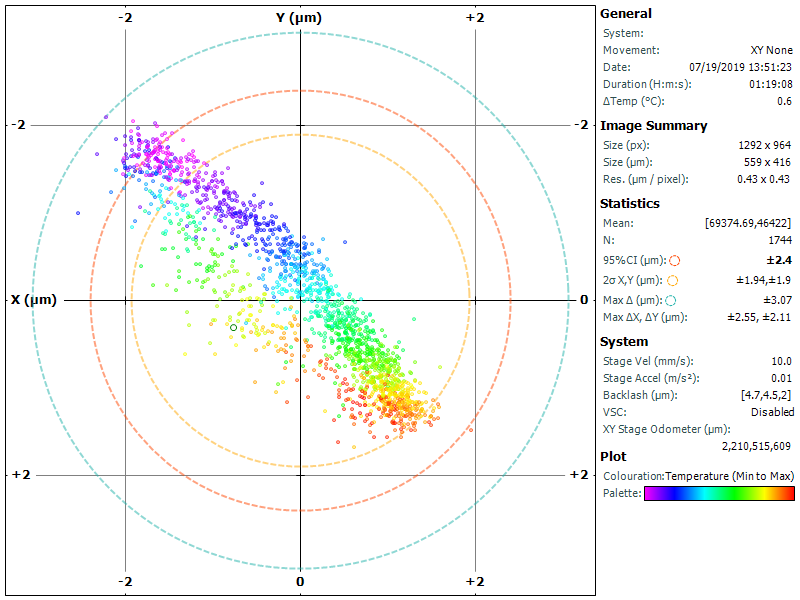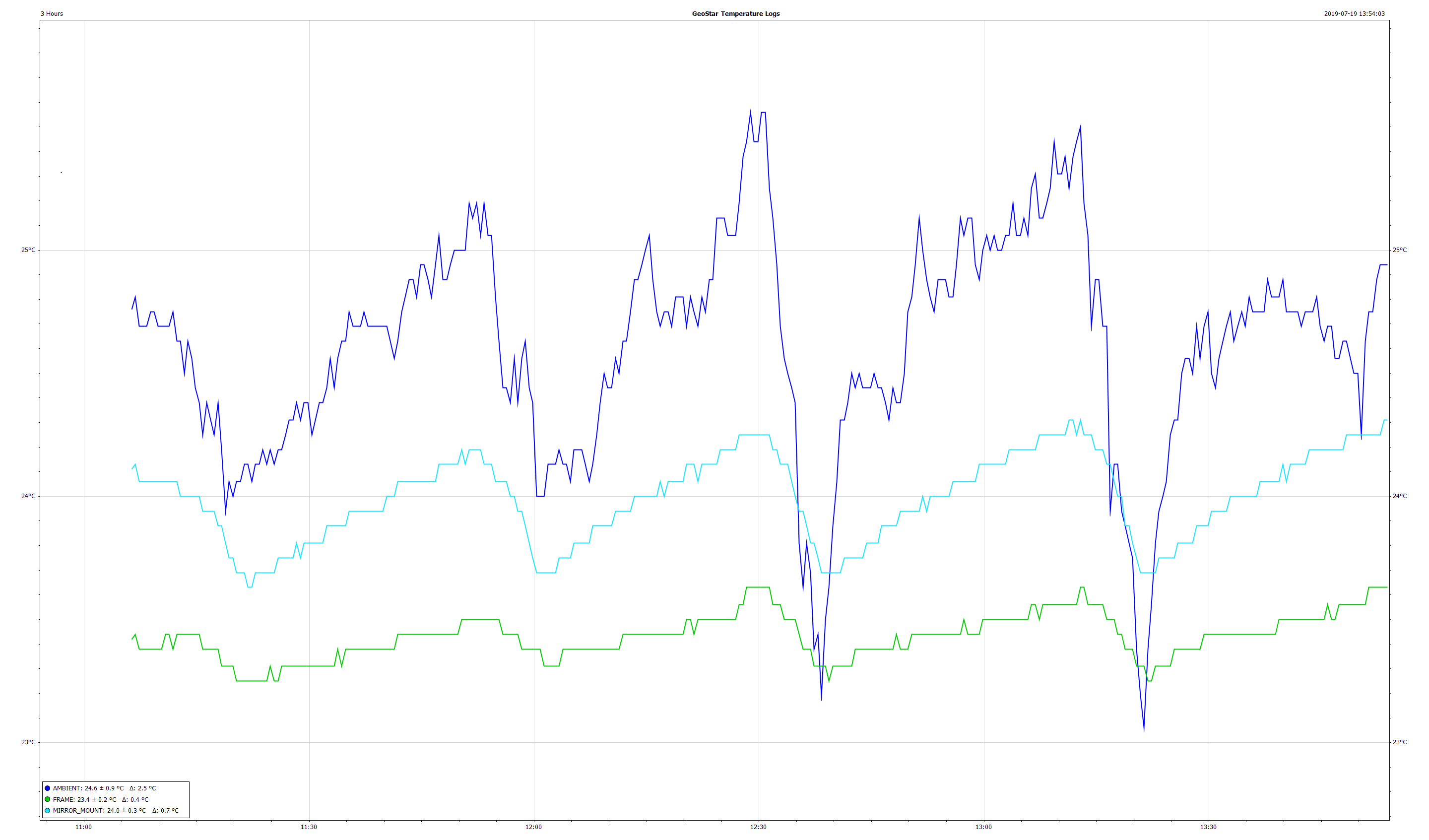 The accurate and flexible temperature monitoring from TempMon is ideal for monitoring laboratory thermal stability, especially those containing optical instruments (such as microscopes and laser ablation instruments), but also to monitor services such as chillers and cooling loops. Often, the need for temperature monitoring is not fully realised until something unexpected has occurred. The GeoStar software will reliably log all temperature sensors to disk at a configurable interval, and presents a useful log-viewer chart for easy inspection of the results. All values are written to CSV files and can be trivially exported for use in other applications. The GeoStar software will also assign temperature values to the stage test results, which can then be coloured by temperature, as well as report temperatures in the ablation log.
To use TempMon with GeoStar, simply connect the TempMon device to the GeoStar PC and use the settings to configure the sensors and assign them to functional roles. The entire process is documented in the GeoStar manual, but feel free to contact Norris Scientific for support at any time.