TempMon — Downloads
The following downloads are available for both TempMon users and prospective customers.
Download
TempMon Data Sheet [3.02 MB]
TempMon User Guide [8.36 MB]
TempMon Viewer v1.3 (2020-05-22) [8.27 MB]
TempMon Viewer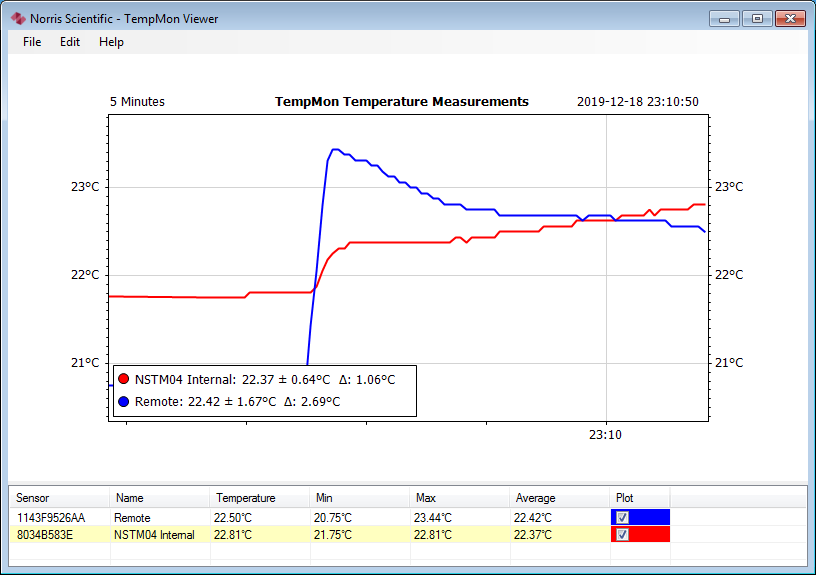 The TempMon Viewer program is a standalone application for Microsoft Windows that logs and displays temperature values from the TempMon device. It is recommend that all TempMon users download the program and use it to test their device, even if they are ultimately using the device with other applications (for example, GeoStar).
Other Operating Systems
The TempMon device communicates using a basic serial interface over a Virtual COM Port (VCP) via USB. Drivers are available for all operating systems, and to use the device with your application will only require you to implement a basic communication protocol to interface with the device.
Contact Norris Scientific for more information and to receive a copy of the API.